About 800 refugees – mostly from the black Africa – drowned off Libyan shores. Hot Air argues that this tragedy – much like numerous other harmful events – should be blamed on the U.S.-NATO coup against Moammar Qaddafi in Libya.

Some people predict 30,000 migrants to drown just in 2015.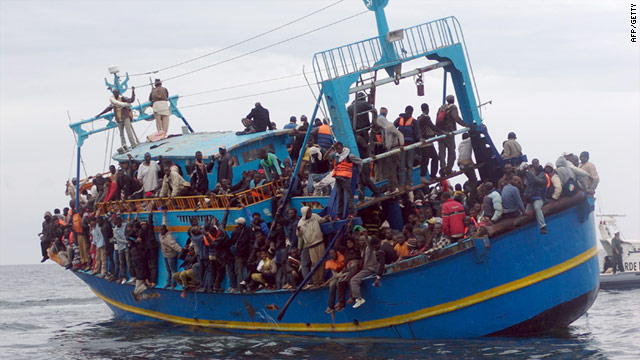 But I want to offer you a more general idea. You agree that something is "imperfect" about the countries from which lots of people are fleeing, don't you? I think it should become standard that the countries that accept lots of refugees acquire a part of the territory – or a partial control over the whole territory – of the countries which are sources of lots of refugees.