Excessive specialization is often overrated

Czechia currently has 1+2+2 Olympic medals which places us at the 13th spot right now – second among the countries with 1 gold after Japan and ahead of Slovak brothers with 1+2+0 who got their gold from Russian-born biathlete Nasťa Kuzminová. A 20 times lower population of Czechoslovakia is enough to earn the same eight medals as the Unistatians. ;-)

We got a silver medal from Ms Martina Sáblíková, a speed skater: it's her 6th Olympic medal. She's also competing in bicycle competitions – another example of the versatility I will discuss. Because of her imperfect health in the recent year (and because of her 4th spot in the first Korean race), her traditional Dutch foes have argued that she would win no medal in 2018 so this insult has made her (and her coach) motivated and she scooped at least this silver.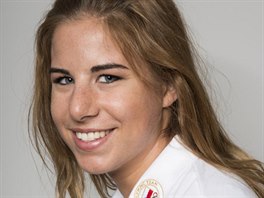 Ester Ledecká

Ms Eva Samková took bronze in snowboard cross. She uses the nickname "samice" related to her surname – a "female individual" – but to emphasize that "samice" is actually derived from "samec", a "male individual", she often sports a fake mustache. (In Western Europe and the U.S., the feminists could attack her even for this cute piece of fashion.) She also turns her jacket inside out during the ceremonies – that ritual has worked for her so far and she did it day ago, too.

Some of the first medals were won by Ms Veronika Vítková and Mr Michal Krčmář, the only Czech male medal from Korea so far. You could immediately conclude that due to this 4-to-1 score, Czech men physically suck relatively to the rather attractive and athletic Czech women. And your hypothesis would have a little toad of the truth in it but there are also ways to present the history that look less skewed. Hours ago, Czech ice-hockey men defeated Canada (2-to-3 on penalty shootouts) so of course we always believe that a return to the 1998 Nagano gold place is possible in that Czechia's favorite sport, too.