...like it was ruining the socialist countries' economies...

Every sane teenager (e.g. Soph) knows that socialism cripples the economies and its defenders must be treated like plague. I could provide you with more detailed data from Czechia but the comparison with other nations could be controversial because it's not true that "all other things are equal". Instead, Germany has been a great lab that has measured how it works.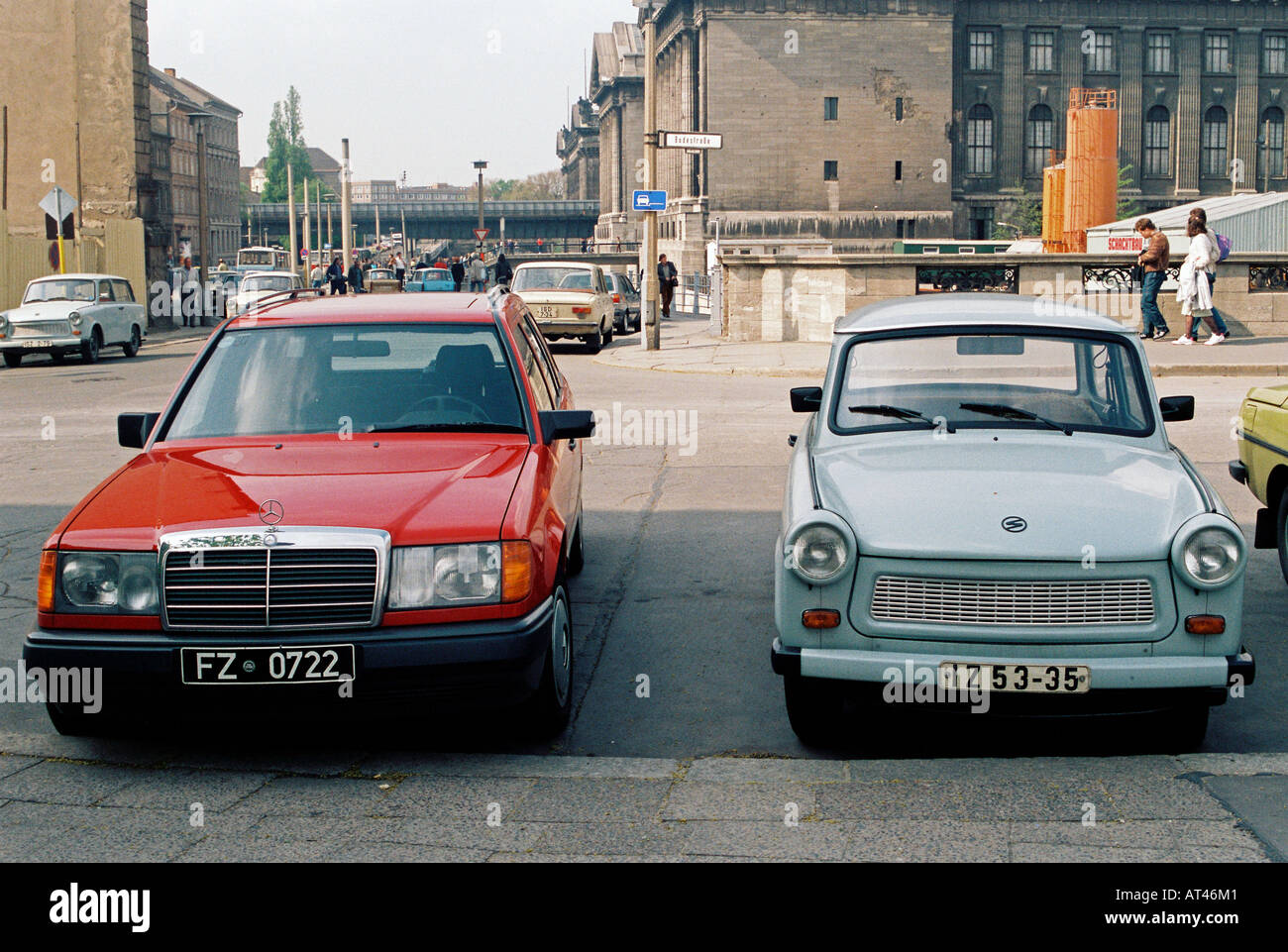 Parts of Germany used to be similar up to 1945 but "accidentally" occupied by armies with very different regimes. In 1949, West and East Germany were formally created. Exactly 40 years later, in 1989, a West German employee had the average salary of DM 4,000 (one euro was later created and pegged to DM 1.95583, almost two West marks) while the Eastern counterpart had M 950 or so. Note that the latter is just M, not DM, and it makes some difference.

Well, officially it didn't. The East German leaders were officially claiming that the two marks, DM and M, were the same, so the nominal salary of the West German worker was "just" 4.5 times higher than in the East. However, in the East German banks, you couldn't actually buy the West marks for the East marks at par – it only worked in one direction. The actual market prices are those that work in both directions. That actual market was called "the black market" because the trading wasn't legal according to the communists (and therefore "black", surely a more politically correct color would be chosen today).