Half a century ago, between July 20th and July 21st, 1969 (UTC), the first men were landing on the Moon – four days after the July 16th Apollo 11 launch, just like predicted by Jules Verne. The men who went through the final stage were Commander Neil Armstrong and LM Pilot Buzz Aldrin. LM doesn't quite stand for Luboš Motl, it stands for Lunar Module. They sound similar but the difference may also matter.

Armstrong took the New World Symphony to the Earth's only natural satellite.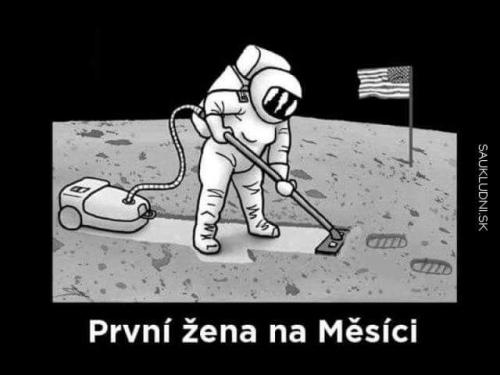 The first woman on the Moon

OK, as discussed by Fox News, NewsBusters, and Summit News, two America's leading left-wing newspapers had a great idea to "celebrate" the anniversary: by demonizing all the people who have made it possible through disgusting identity politics.

To make it to the Moon, women have to escape Earth's gender bias (Kowal, NYT)
The hard-charging space program: Breakthroughs, breakups and breakneck (Heller, WaPo)

The NYT diatribe seems more ideological, hateful, and obnoxious.