...and the obvious prospective loser, princess Eugenie...
This isn't supposed to be a serious blog post so readers insisting on deep science and ideas are recommended to ignore it.
Quantum computing news: a paper in Science argues that the D-Wave would-be quantum computer doesn't seem to speed up even several of the tasks where it could have had a chance.

In April, the writers of the otherwise excellent The Big Bang Theory sitcom turned
Sheldon into a retarded guy
when they made him claim that he only began to study string theory because some bullies used to beat him with a string theory textbook. It isn't really possible to learn string theory or learn to appreciate string theory by this algorithm; and it's equally impossible to abandon string theory for the mirror reasons that were described in that episode.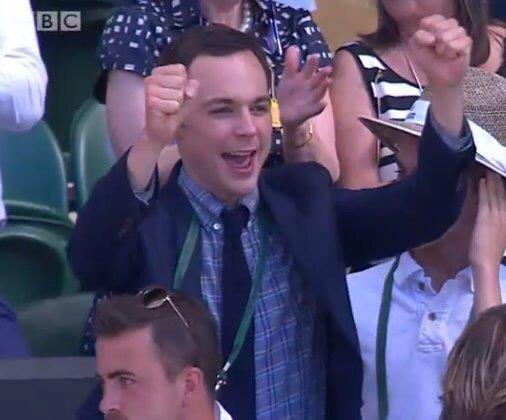 But the photographers have caught Jim Parsons in another awkward situation. Click the picture above this sentence to see more photographs and details.
Among the top 8 female players at the 2014 Wimbledon Tournament, there were 3 Czech women. It would have been a bad luck if none of them would make it to the final match. And indeed, Ms Petra Kvitová, the #6 at the WTA, scored mandatory victories over some foreign players as well as two of her countrymates and will face Eugenie Bouchard of Canada in the final match right after the noon on Saturday.
Now, Jim, Eugenie may be prettier than Petra – with apologies to Petra and her unrepeatable charms of a sort. Such players may even make you doubt about your sexual orientation, Jim.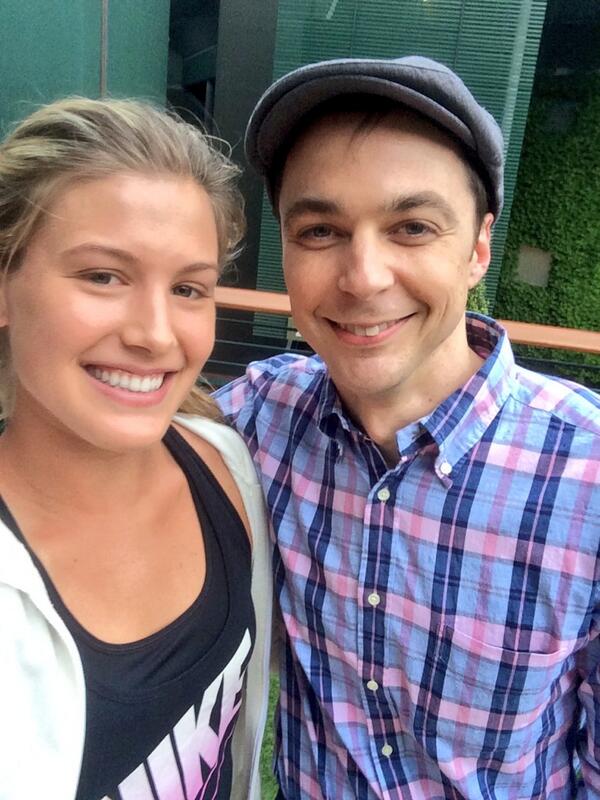 But if you were a real Sheldon, you would still be rooting for Petra. I know something about it! ;-)
Note that there is no maple leaf on the Czech-Texas double flag. Feel free to promote this observation in
Fun With Flags, episode 53
. :-)
If you want to hear Parsons
talking just about Bouchard for 7 minutes
, try this video.
Did you know that Eugenie Bouchard is a student of mathematics and science? On the other hand, Petra was born in Bílovec (Wagstadt). Although the town only has 7,500 inhabitants, it possesses a remarkably mathematically good high school, the Copernicus Gymnasium. That's also the reason why I spent a week in Bílovec as a kid – a concentration week for mathematical olympiad contestants or something like that.