I wrote about the
Interstellar (2014)
movie and Kip Thorne's role as a star in the movie more than a year ago.
But the premiere of
Christopher Nolan's film
is rapidly approaching now. Next Wednesday, London will see the world premiere and it will be followed by the U.S. premiere exactly one week later.
A black hole – and probably a wormhole – will play a very important role in the movie. The visualization of the black hole environment, including the accretion disks and gravitational lensing, won't be just some Hollywood license that "looks" sciency. Instead, it will be based on an accurate calculation rooted in Einstein's general relativity. In fact, it should be the most accurate depiction of a black hole ever.
See the video above for some details.
General relativist Kip Thorne
himself has been a "boss" in a team of computer animators who was making sure that they do the things "right". When they were working on the details, they found some things that are good enough to be published in expert articles on astrophysics as well as computer animation.
Even though black holes – and perhaps artificially created large black holes? – are some of the most ambitious, seemingly unrealistic objects that may play a role in Hollywood movies, the visualization of this concept is actually going to be vastly more accurate than the visualization of lots of other, seemingly "more mundane" things that we often see in science-fiction movies.
And that's a combination that only theoretical physics may offer. It may study things that are vastly grander or tinier and much more far-reaching than the objects of interest of other disciplines; but it may describe those things at a much better accuracy.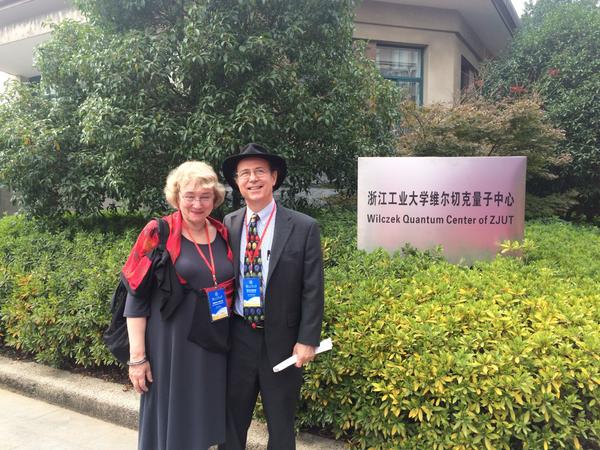 Off-topic:
a new Frank Wilczek Kung Pao Quantum Center was opened. At the same moment, Czech president Miloš Zeman is visiting China, too. He loved the speedy trains over there, told them that the air stinks (literally), invited Bank of China to Czechia, promoted the cancellation of the EU visas for the Chinese, and was especially solving the most important issue in the contemporary world, namely the new episodes of the
Czech Little Mole
. It belongs among the Chinese kids' most favorite characters. Krteček, as we call the Little Mole, will be supplemented with a new multicultural friend, a panda, and the Chinese will shoot new episodes including episodes in 3D.