In recent days, a meme became very popular among people who are approximately right-wing, conservative, or pro-Trump and who want to mock the incredible knee-jerk mindlessness of the responses by... and the amazing group think of the far left, the SJWs – social justice warriors. The latter began to be called NPCs.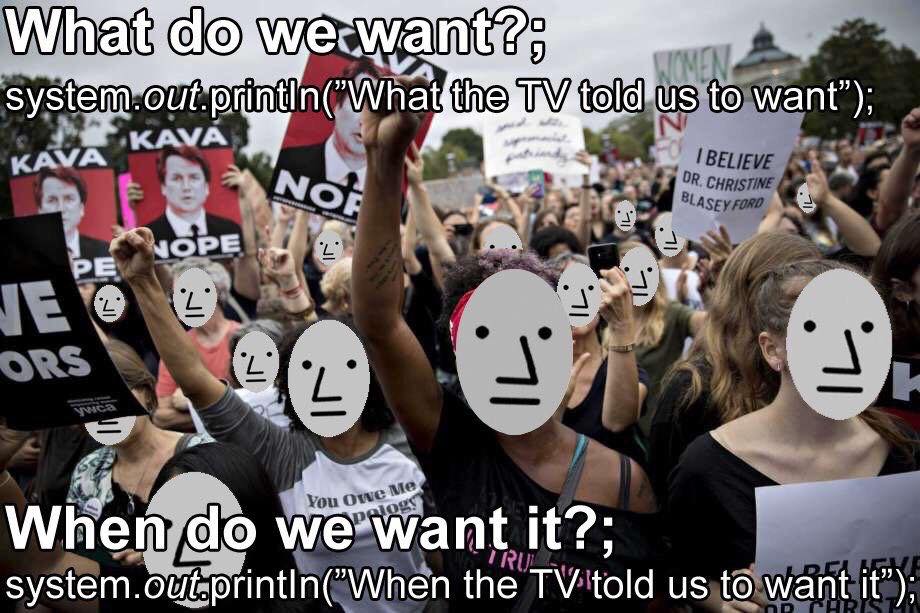 What is an NPC? It is a "non-player character", an entity in games whose decisions aren't determined by an actual human being with free will. They first appeared in Dungeons and Dragons, a 1974 tabletop game. But such NPCs are a part of most 3D video games today. They talk to you but what they say is scripted. The Wikipedia page nicely explains that these characters don't usually have real artificial intelligence, however (although true AI characters – a rare class – are mostly considered a subset of NPCs).

So there is a straightforward program/code that determines what they tell you when you play a game on your PC or smartphone. And to some extent, it feels like you're playing against other characters that look like they could be controlled by other human players – but they are not. Some work has been done to create the program but because that program is simple enough, it fails to emulate an intelligent behavior of a human being perfectly and the difference becomes strikingly obvious in some situations, see e.g. these awkward NPCs in Mafia II. Does it remind you of someone?