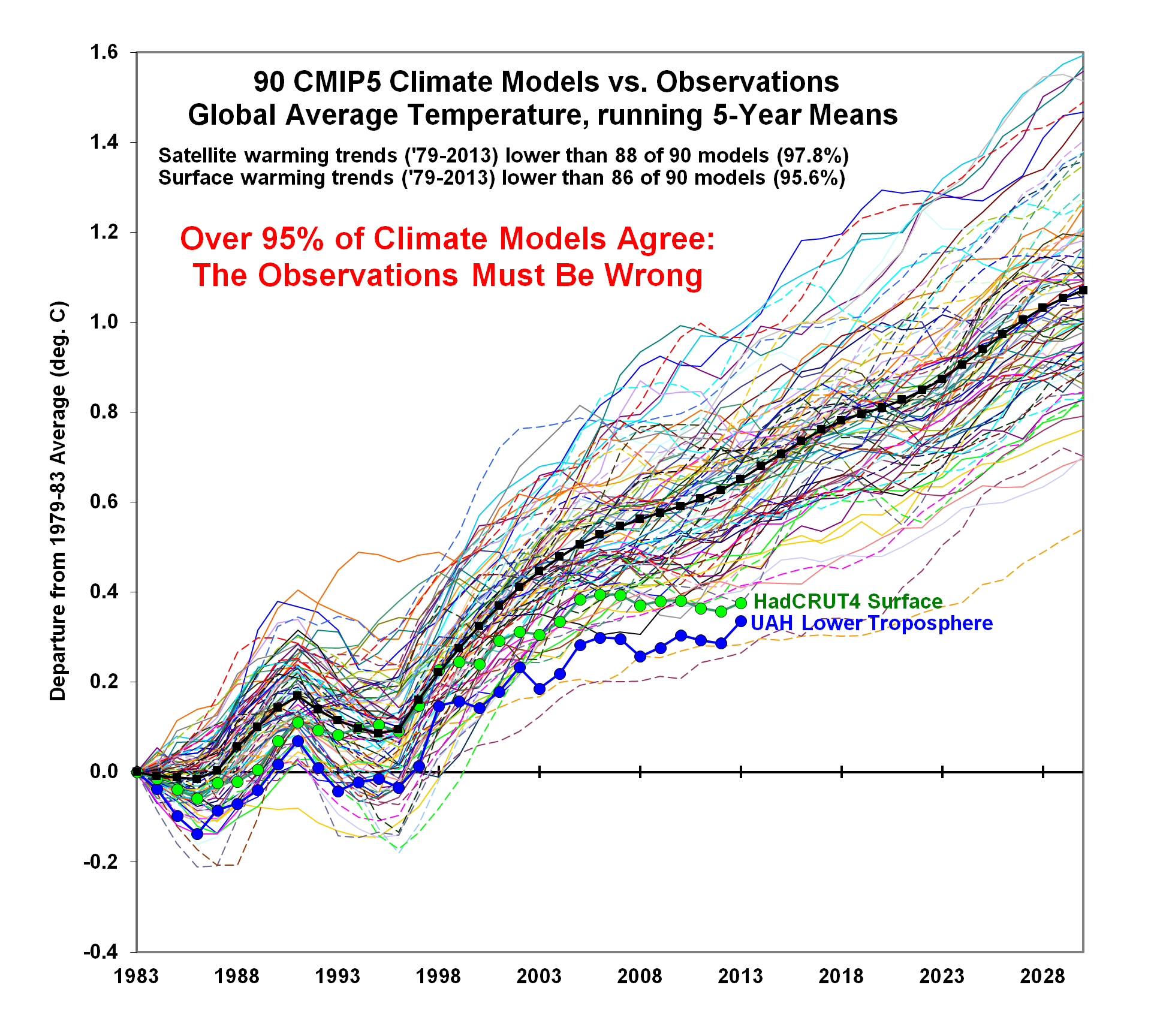 Dr Roy Spencer's 2014 page. Similar graphs showing that almost all the models simply overstate the warming have been published by climate skeptics before 2014 as well as after 2014. It's clear that the longer time the climate modelers follow a flawed methodology that clearly overstates the warming rate, the larger the deviation between the models and the reality becomes – and at some point, the climate modelers won't have the stomach to defend models or a model methodology that is clearly flawed. Note that Al Gore and the IPCC got the Nobel Prize in 2007, it is almost 14 years ago. For that time, median models predicted over 0.4 °C of warming but we only observed 0.2 °C or so.

Bill Z. sent me a remarkable pair of articles by Paul Voosen, a staff writer, in the Science Magazine:
U.N. climate panel confronts implausibly hot forecasts of future warming

---

New climate models forecast a warming surge
It has been eight years and... the IPCC (the Intergovernmental Panel for Climate Change) will release its first new assessment since 2013. What has changed since 2013? Well, nothing detectable has changed about the climate – Voosen has the duty to start his first article by writing that the Armageddon has escalated, almost all the ice has disappeared, the end of the world is very close now. Nice. It is ludicrous but no longer surprising. What is surprising is what he writes after that.