A week ago, the probability was 90%. Today, it is 95%. I will probably vote for the Tricolor Movement (#8) in the Czech Parliamentary elections next Friday and Saturday (October 8-9, 2021).

I have been voting for Klaus' ODS between 1991 and early 2019, whenever I could. Of course, it was no longer a "perfect" party after it started to lose its political compass when Klaus Sr left but I still viewed it as the best option. I probably continued to support ODS in order to impress you with my long-lived political stability in a 2021 blog post, too. ;-) Of course, the genuine political soulmates of mine are shocked that I kept my support for ODS for such a long time. And I understand their shock very well.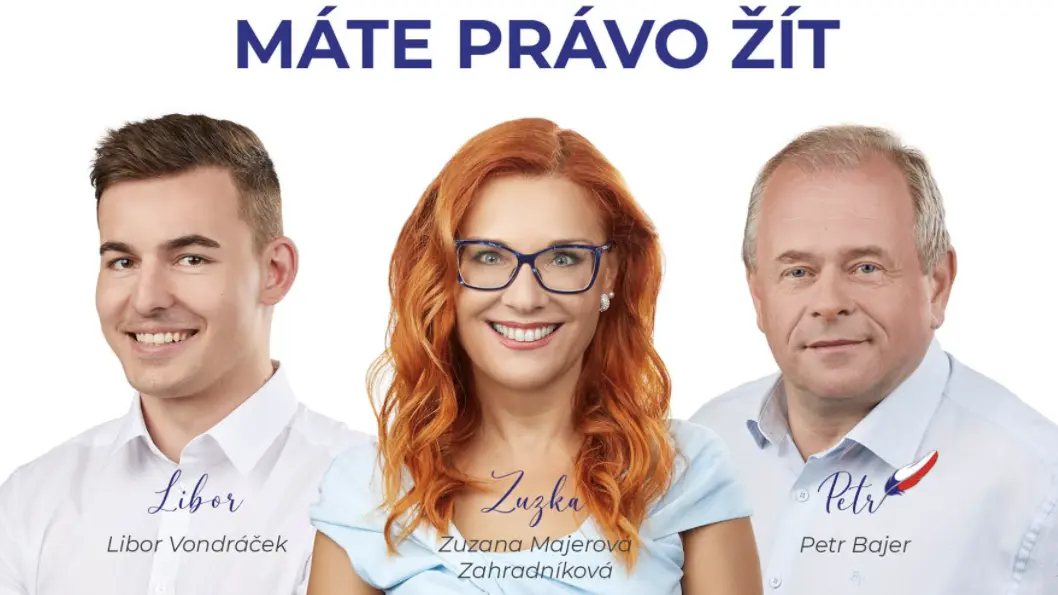 The (triple) party's slogan says "You have the right to live". Nice.

Yes, the convergence of ODS with the neo-Marxist leftists (in the EU) has been obvious for many years before that. It was slowly starting with Mirek Topolánek as the boss (2002-2010) but that "demo" was undone under the submissive but ideologically rooted Petr Nečas.

Under Petr Fiala, an academic sourball that has been the leader of ODS since 2014 (yes, I tried to ignore him because there are still many better politicians in ODS who continued to look fine to me!), the neo-Marxization of ODS was accelerating and may have reached the theoretical maximum: the party says that the far left Pirates are their only possible buddies for a coalition and there really doesn't seem to be any substantial difference between them and especially their expected behavior! But I only declared ODS unacceptable in early 2019 when they fired Klaus Jr for daring to say something negative about the EU or whatever it was.